Question Type - Short Text
A Short Text question can be used to gather any kind of text from your Respondents, but is constrained to a single line. Ideal for asking for a name for example.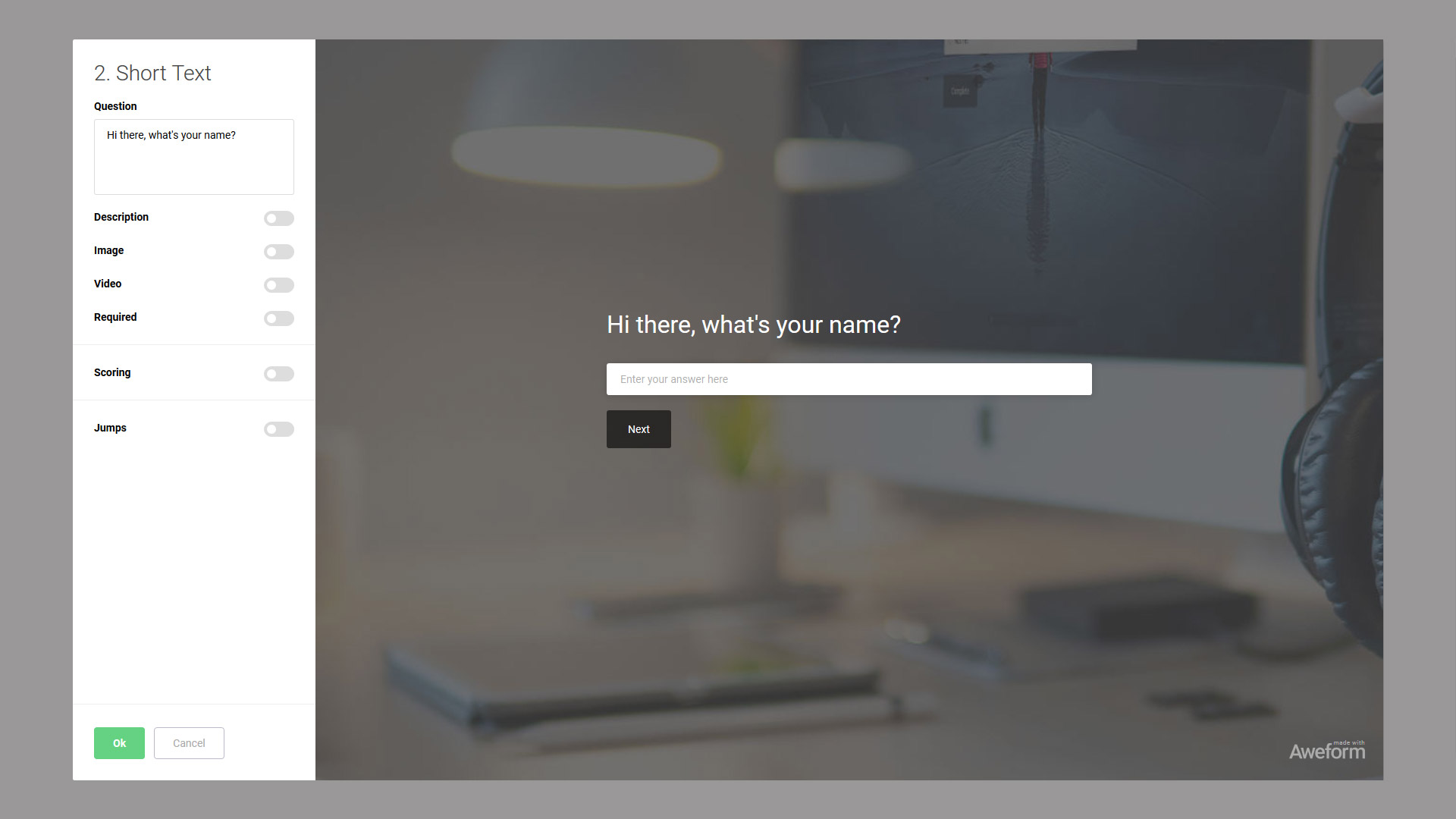 To add a Short Text to your Form, use the Add Question dialog.
Question
In the Question input, you enter the question you want to have answered.
Description
You can optionally add a Description, a longer text fleshing out your question, by using the Description toggle and entering the text you want.
Image / Video
If desired, you can add an Image or a Video to your Question. You can use either one, but not both at the same time. Learn more about Images and Videos.
Required
Use the Required toggle to control if the Respondent has to answer the Question to continue or not.
Scoring
Select Questions support Scoring. Read all about Scoring.
Jumps
Select Questions support Jumps. Read all about Jumps.