Question Type - Screen
A Screen can be used to present basically anything you want, that doesn't require actual user input. Such as say a welcome message or a description of your services etc.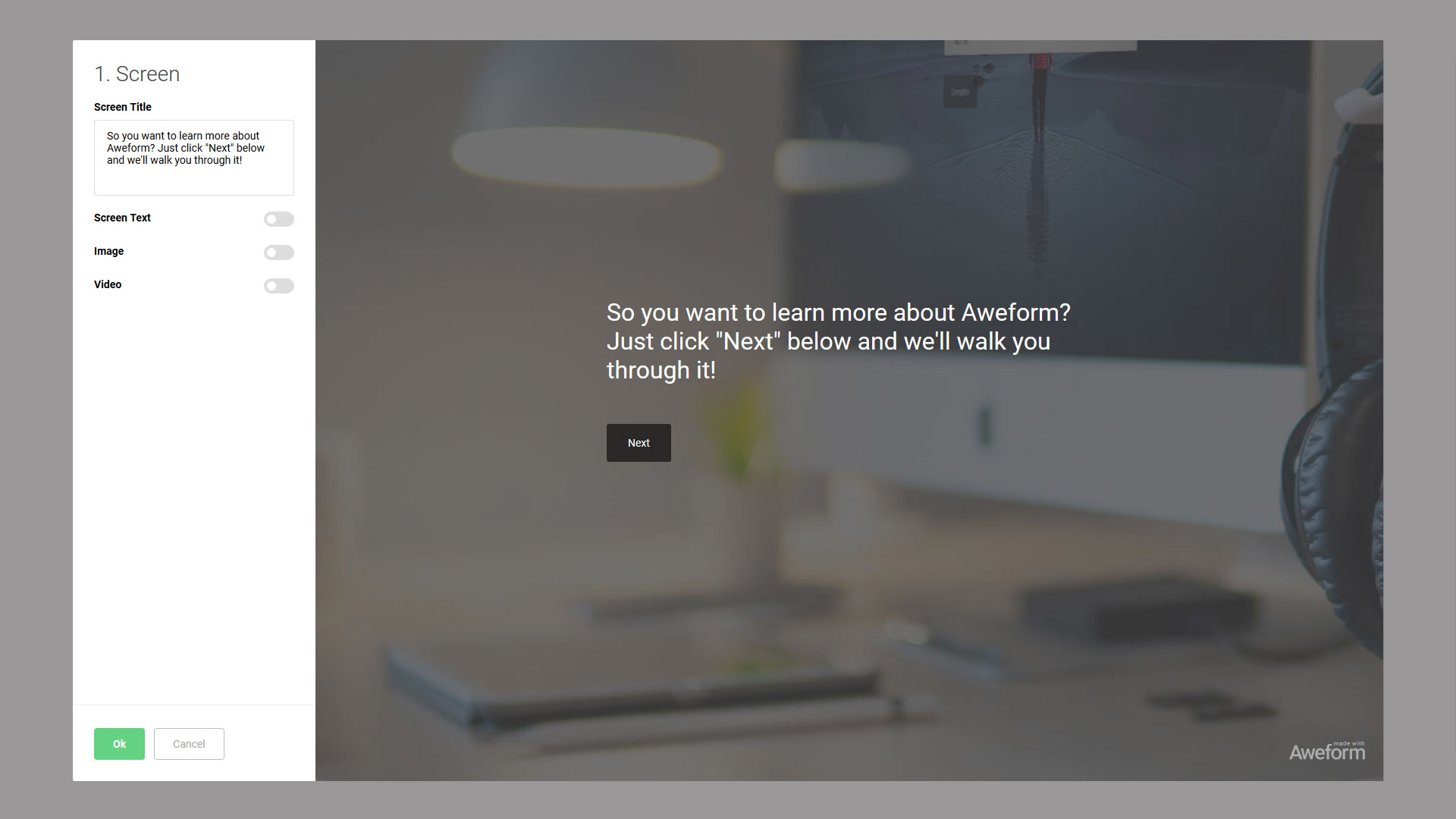 To add a Screen to your Form, use the Add Question dialog.
Screen Title
This is the title for the Screen, presented in a larg font size.
Screen Text
You can optionally add additional Screen Text, presented in a smaller type.
Image / Video
If desired, you can add an Image or a Video to your Screen. You can use either one, but not both at the same time. Learn more about Images and Videos.